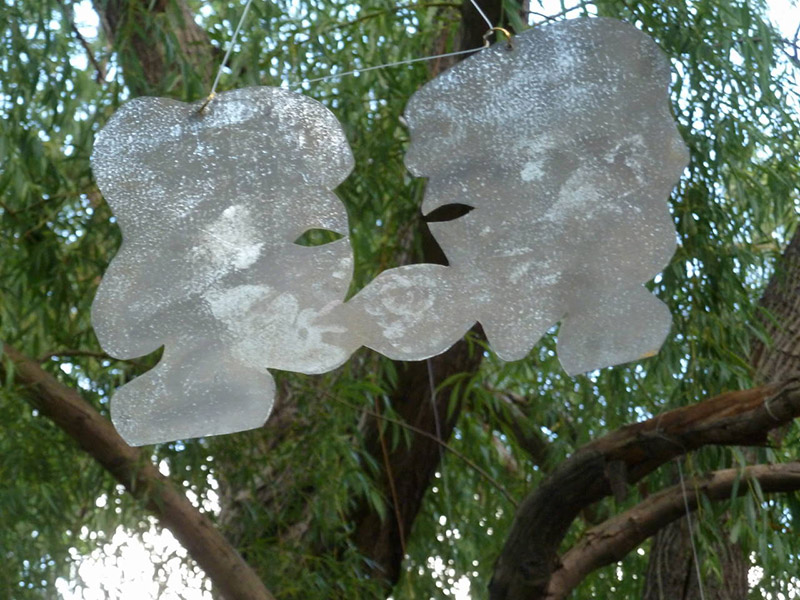 Lovers Kissing, Amalgamated Metal, Amir Bey, 2014
Welcome to the Equinox Celebration Tarot Blog Page!
I'm looking forward to all kinds of discussion and enquiry about the Equinox Celebration Tarot. Please keep in mind that while the tarot universe is broad and diverse, we should keep our comments to this tarot, except when it is necessary to refer to another deck. I am eager to talk about the Celebrants (cards) from previous readings that people received from this site or from readings that they had using the deck, but readings will not be done here. During our conversations, I know that I will learn from you about this tarot! The value of this tarot will be realized through people using it and communicating their experiences with it. Imagine a conversation between Adolphe Saxe who invented the saxophone, and Charlie Parker, John Coltrane, and other reed-players; they could have given him lessons on how to play it and would have broadened his understanding of it in many ways! In our discussions, please do not make personal attacks on anyone. We are all learning and can benefit from other peoples' insights. Thank you for visiting!
Let's Celebrate!!
Amir Bey
---